The East Northamptonshire College schools top the Post 16 county league tables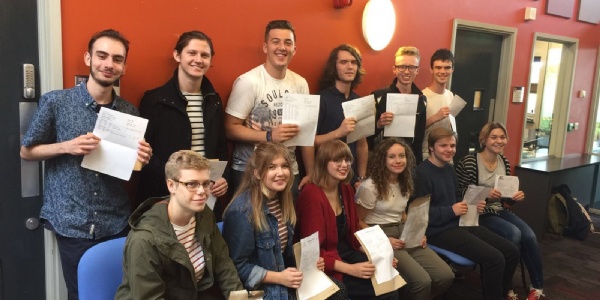 The East Northamptonshire College schools have topped the county's Post 16 league tables. Results out this week show that pupils who attend The East Northamptonshire College make more progress than students anywhere else in the county.
According to the new progress score (which was introduced by the government this year) The Ferrers School sixth form was the best performing state school in the county (coming second in the league) and Rushden Academy was in fourth place, the third best state school. Both schools were graded as above average.
The schools, along with Huxlow Science College, are part of The East Northamptonshire College and its Director Elaine Brooker, said: "Our college achieves great results year on year and these league table positions are testament to the hard work all the students and staff put in.
"At TENC we aim to offer the broadest range of A Level and Vocational qualifications that we possibly can, as we want all Year 11 pupils from our three partner schools to continue their learning with us and to know that whatever their ambition we will help them to achieve it."
The Ferrers School scored a progress score of +0.27 and Rushden Academy scored +0.25. A score above zero means that students made more progress, on average, than students across the country who received similar results at the end of Year 11.
All three of TENCs sixth forms are graded Good by Ofsted. Last August, students gained exceptional A Level results with two students gaining Oxbridge places.