The secret life of a 17 year old!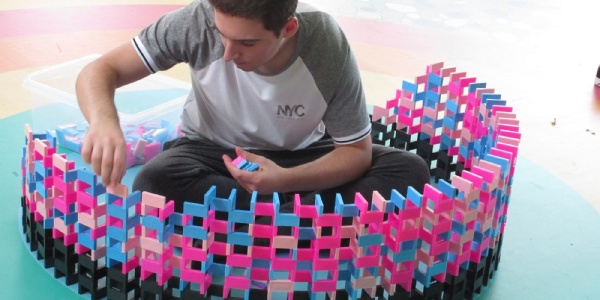 Ricardo Ardito "Dominoes Artist"
It's not every day that Channel 4 will go out of their way to ask for your help, but that's exactly what happened to one of our Year 13 students, Ricardo Ardito.
Ric is a 'Domino Artist' and currently he is the only registered member of the worldwide community who lives in the UK. His hobby started 8 years ago when he saw a clip of dominoes falling over on YouTube and thought 'I can do that'. Since then his passion has grown and he now has thousands and thousands of dominoes from which he creates great masterpieces of work.
Channel 4 contacted Ric via his twitter account to ask for his help with the programme 'The Secret Life of 4 and 5 Year Olds', the award-winning series that lifts the lid on the drama of life in the playground. Ric's design was made up of 3,500 dominoes and took 6 hours to complete over a 2 day period. When asked what skills he needed to create his artwork he replied "creativity, patience and a steady hand!". In the programme, which aired this week, it took just 60 seconds for a pair of mischievous 4 year olds to knock down the creation and the reaction on their faces was priceless. If you missed the programme its now avaibale to download on http://www.channel4.com/programmes/the-secret-life-of-4-and-5-year-olds.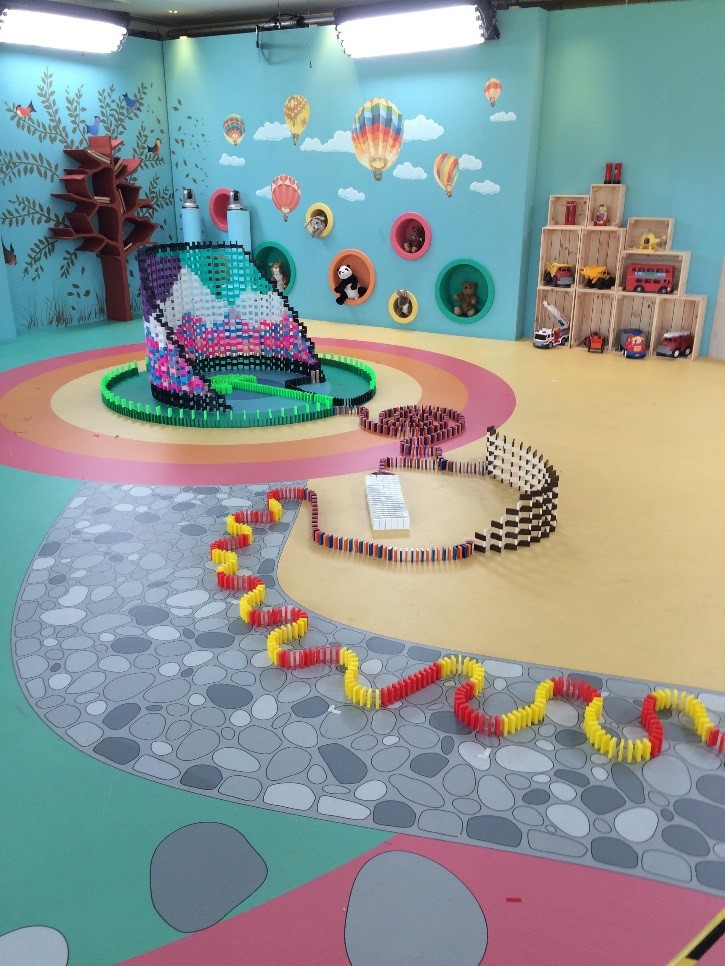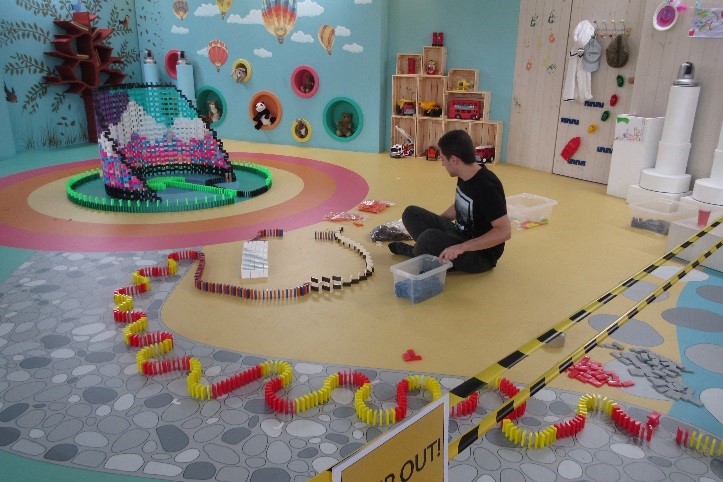 Mrs Brooker, Director of TENC, said "We have some very talented students in the 6th Form and Ric is a shining example of what can be achieved if you set your mind to it. "
To see more of Ric's creations visit his YouTube channel Bobsters Dominoes.