Outstanding Results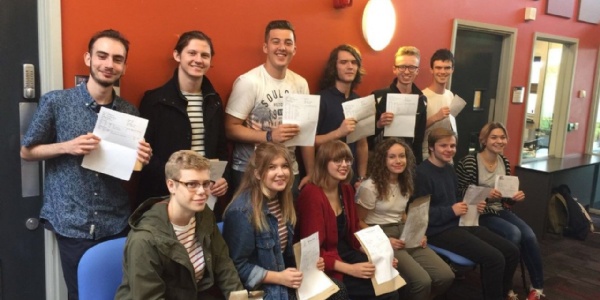 Continued success for The East Northamptonshire College as Ferrers Huxlow and Rushden students celebrate outstanding A Level achievement
Despite the dramatic changes in A levels this year, Ferrers Huxlow and Rushden students from The East Northamptonshire College are once again celebrating an outstanding set of A Level results. Amongst the stand out achievements were Rushden Academy student Zachary Spavins Hicks who achieved two A*s and two A grades and will take up his place to read Geography at St Catherine's College Oxford.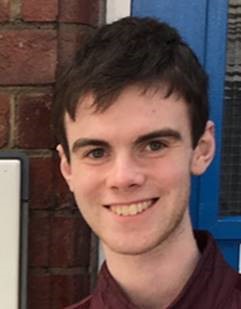 Zachary Tiernan from Huxlow Science College, who was also awarded two A*s and two A's and has gained a place at Trinity Hall College Cambridge to read Natural Sciences and Alfie Gilmour from The Ferrers School who achieved three A* grades in chemistry physics and mathematics as well as an A* in his EPQ. He is off to Bath University to study Aerospace Engineering.
Amongst the other high fliers were Nam Ta from Rushden who achieved three As and is going to study Computer Science at King's College London and Luke Russell who achieved one A* and 2 As and is going to study medicinal and pharmaceutical chemistry at Loughborough. Ferrers students Sam Nason achieved 3 A grades in drama, English Lit/Lang & history and an A* in the EPQ. He is going to Birmingham University to study Drama & English. Sarah Mansfield-Ford achieved 2 x A* in biology & general studies, and 2 x A grades in chemistry & maths. Millie Gorst A* German, and 2 x A grades in French & history,. Millie is going to Birmingham to read Modern Languages. Chloe Porter, also form Ferrers was delighted to achieve 2 x A* in law & sociology, and an A in psychology. Huxlow students Oliver Applegarth achieved AAA grades in biology chemistry and maths and Paul Byrne gained AABB grades.
The East Northamptonshire College BTEC results were equally as impressive with a high percentage of students achieving the highest Distinction * grade, which is equivalent to an A* at A level.
Annie Allen and Josh Atkins from Ferrers D* D*D* Nikita Camps from Huxlow D*D*D* and Ryan McDonald from Rushden D*D*D* in BTEC Sport

Molly McElligot achieved Di*Di* in BTEC performing arts, with an A* in A level psychology and an A in philospohy and ethics , Caitlin Everson gained a Di*Di*Di* in sport and Amy Tuttle ,Angela Broderick and Francesca Graziano, Di*Di*Di* in health and social care. BTEC performing arts results were outstanding with Rushden students Ben Strong, Megan Howland and Owen Gordon all achieving Di*Di*Di*.
Elaine Brooker, Director of the East Northamptonshire College said
'the achievements of these students are stunning. Staff and students from across the three schools have worked so hard to achieve such outstanding results and all that hard work has paid off. We are massively proud of them. We are delighted that all those seeking university places have been successful, the overwhelming majority at their first choice destination. We wish them all continued success in the future'