Year 13 Leavers Hoodies!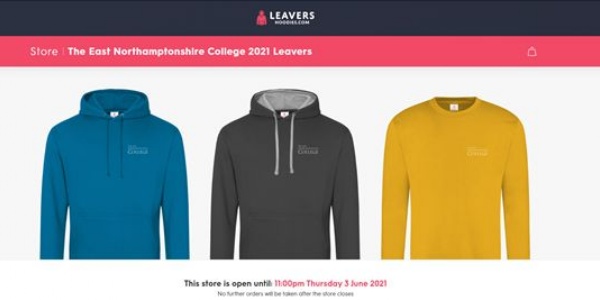 The wait is finally over! Our leavers hoodie store is open now!
There are three different styles and over 50 colours to choose from, plus the option to personalise your hoodie with your nickname.
Prices start from £20.99.
Get yours here:
https://store.leavershoodies.com/the-east-northamptonshire-college-2021-leavers
The store closes at 11pm on the 3rd June 2021.
If you need help ordering or have any questions, please contact your Head of Sixth Form.