Induction Week - Welcome to TENC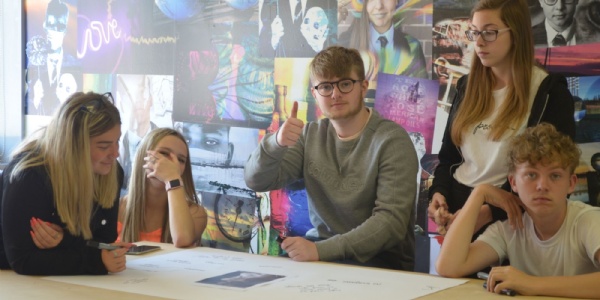 Sixth Form Induction Week saw Yr 11 students from across our three schools finding out more about The East Northamptonshire College (TENC) and the courses they have opted for next year. The aim of the week is to give students a genuine experience of life in the sixth form with lessons at all the partner schools in TENC.
The week started with the TENC Induction Residential, staying in fabulous student rooms at Kent University in Canterbury where we all got a real taste of life on campus. Students were treated as undergraduates and experienced all aspects of the university facilities including having an evening meal in the student restaurant before heading off for bowling and laser maze in Canterbury. The next day a student size breakfast was followed by time exploring the campus before heading into Canterbury city centre for a spot of shopping and site seeing. The sun shone, the campus amazing and all the students had a fabulous undergraduate experience.
On Wednesday morning students were welcomed by Heads of Sixth Mr Chapman, Mrs Holmes and Mrs Prince , and introduced to the TENC sixth form ethos and expectations, including the new dress code. Once briefed on their timetables and how not to miss the bus, they set off for their lessons across the three sites safe in the knowledge they will already be getting their first pieces of transition homework for the summer holiday. To find out more visit www.tenconline