Meet our Students
CHARLIE MITCHELL - LEVEL 3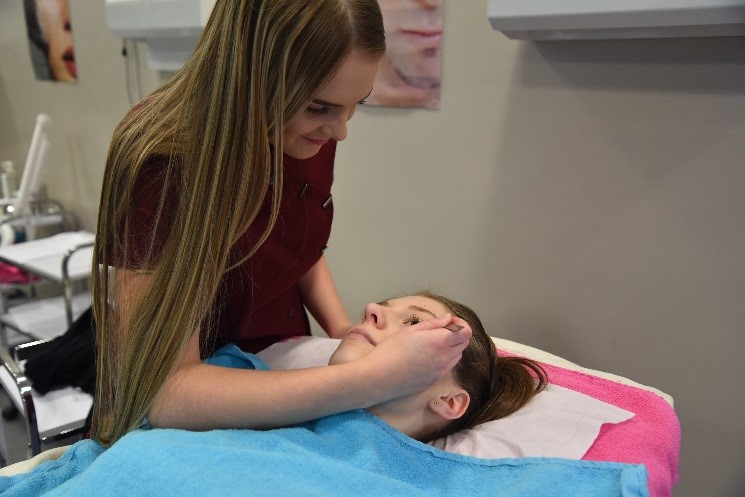 "During the end of year 11 I knew I wanted to go into beauty therapy. I found out about this course and I was really interested. I went to The Ferrer's school and Rushden wasn't too far away so it was easy for me to access. I knew that I would really enjoy the beauty side however wasn't too sure about the hairdressing side. Having passed at level 2 I am now a level 3 student in my second year of studying the course, to my surprise I really enjoy the hairdressing side as much as I love the beauty side. As well as gaining new skills from the course, working on clients and really helping my confidence. I have made lots of new friends. After I have finished this course I really want to go into a spa specialising in massages, gaining new skills and achieving great things."
EMILY SPARKES - LEVEL 3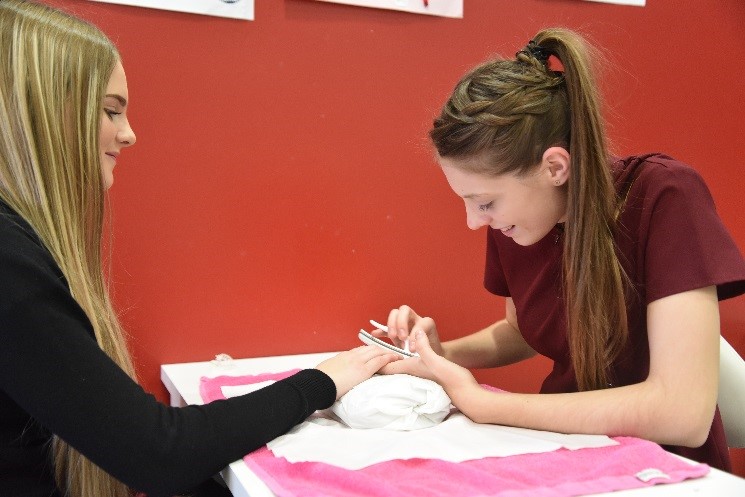 "I joined Rushden Hair and Beauty at Level 2 when I started 6th form. I took a liking to the course as I thoroughly enjoyed doing hair and beauty related activities outside of school. It didn't take long before making new friends within the group and working together as a team, helping each other out. I am currently a Level 3 student with much more confidence than I had in Level 2. I have the confidence now to do clients without worrying about making a mistake. I have learnt from my mistakes and have improved throughout the years. My strongest area is the beauty side which I prefer, but still enjoy the hairdressing side as well. After the course, I am hoping to enter the beauty business with my current skill to excel in a future carer. "
EDEN LLEWELLYN - LEVEL 2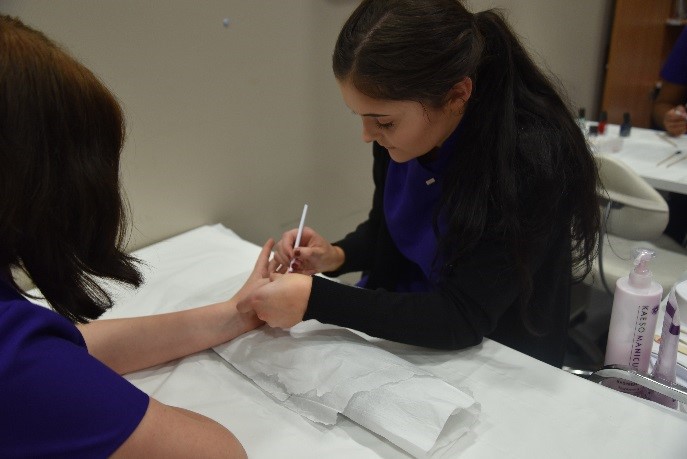 I joined the hair and beauty course at the start of November, I was afraid of being really behind. I have been given a huge amount of support, help and reassurance, as well as being welcomed by everyone. I already feel like part of the team and that I am catching up quickly. I am really enjoying the course and the skills I have learned already and I am so glad I joined.
CALLY WILLIAMS - LEVEL 2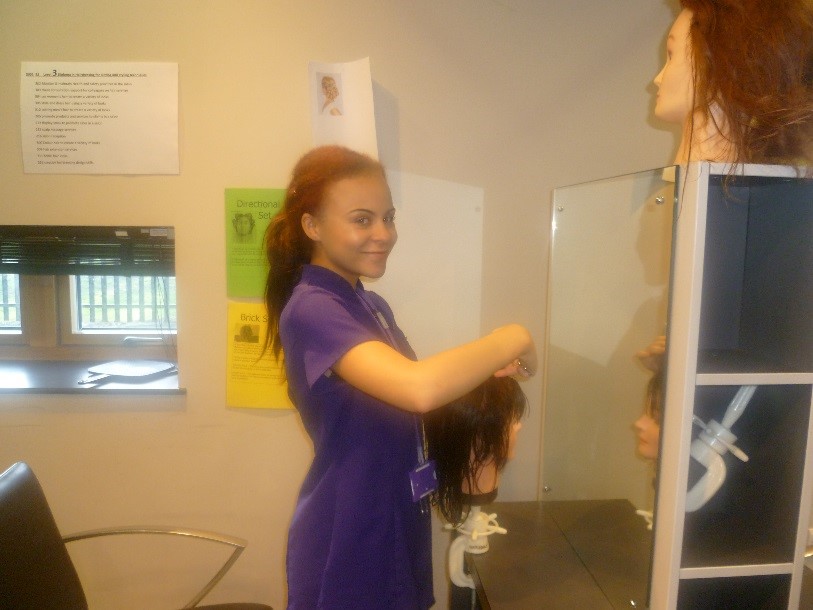 I joined the hair and beauty course at the start of year 12. At first I found things quite difficult and I was rather anxious and nervous because I am autistic but it has helped my confidence so much by attending hair and beauty here, the support I get has helped me grow as a person. Each week my confidence grows more as I learn new skills. I feel confident working in positive environment with all the clients who are lovely and give positive and constructive feedback. I have really enjoyed this course so far and can't wait to see what the future will hold.
DESTINY EUBANKS - LEVEL 2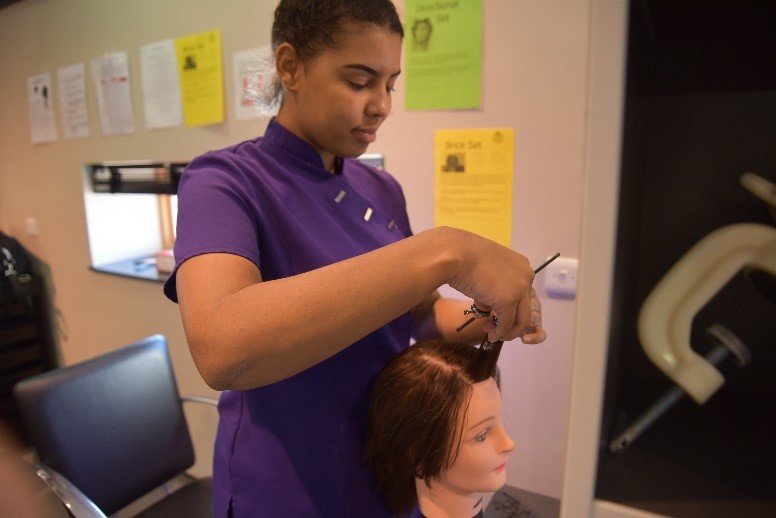 Throughout my schooling I have always been shy and lacked confidence, I had seen how fantastic the hair and beauty facilities was in year 11 and spoke with Kim Olrod so put my name to start this September. I love the course, I was nervous about doing clients and answering the phone to start with but the clients, Kim and Mandy are so welcoming and supportive within weeks I felt at home. I now rush to answer the phone and want to book clients in. I am looking forward to what the rest of the year is offering and can't wait to learn facials.
REBECCA MOORE - LEVEL 2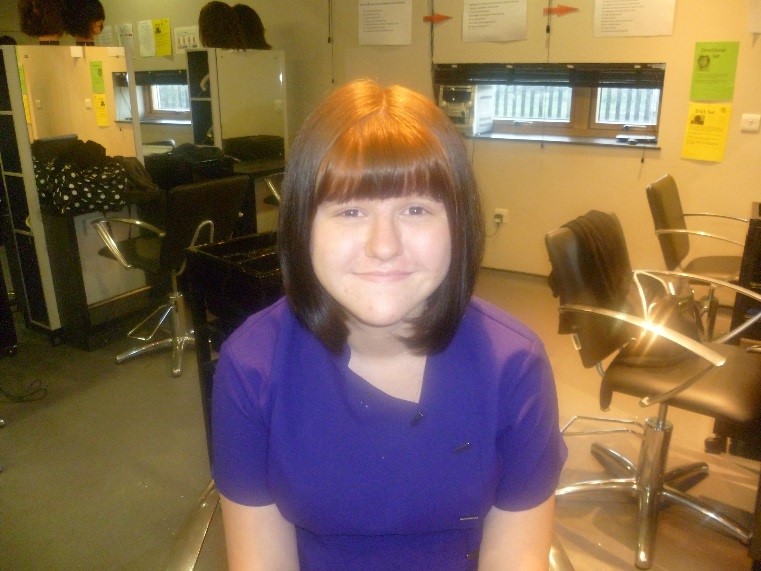 I started Level 2 hair and beauty in September after I had been to a few induction and taster sessions and new I had made the right decision. The course is gong really well for me and I am having loads of fun learning new skills. I like the fact you build your confidence by working on each other before you have client's in this has helped my confidence a lot and helped me identify my strengths and weaknesses. If there is an area I need help with Kim and Mandy help and support you with any guidance you need, making everyone feel comfortable. I am aiming to stay on after level 2 and complete level 3 hair and Beauty and really looking forward to what the future holds.